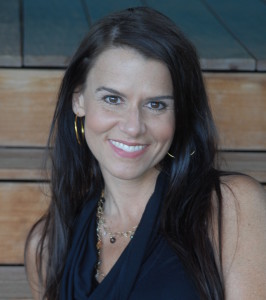 Hi. . .I'm Dr Lisa Giusiana. I've always been interested in "everything health". As a child, while the other kids were outside playing, I often found myself in my room reading the medical encyclopedia or studying articles on the healing properties of food. The body fascinated me, and I always had this awareness that it is so wonderfully made that it must know how to heal itself if treated properly.
I formally began my career in the healing arts profession in 1993 when I was certified as a Personal Trainer and Fitness Specialist through Orange Coast College. I continued on in 1994 when I graduated from Mueller College of Holistic Studies as a Certified Massage Therapist. While attending, I also studied Traditional Chinese Medicine and Holistic Health.
Before long, I undertook the extensive educational endeavor of becoming a Doctor of Chiropractic. In 1999, I graduated with honors on the Dean's List from Southern California University of Health Sciences, formerly named Los Angeles College of Chiropractic.
Seeing that I get bored easily, I went back to school to complete yet another degree so I could practice Naturopathy (basically that's like a primary care physician using natural and non-toxic therapies). In 2003, I graduated as both Holistic Health Practitioner and Doctor of Naturopathy from the International College of Naturopathy, now called California College of Natural Medicine.
Apparently that wasn't enough education for me because since then, I have continued to study in the fields of Homeopathic Medicine, Functional Medicine, Alternative Medicine, Clinical Nutrition, Brain Chemistry, and have received numerous ancillary certifications in various techniques. . .just to name a few. And, I'm currently pursuing certification in Applied Clinical Nutrition from the Southern California University of Health Sciences. Phew!
However, most of what I've learned has been through hundreds of hours of continuing education that has been applied in clinical practice over the past 20 years. True knowledge comes from digging in and working through these issues right along with the patient.
I believe that health is far more than merely the absence of disease. It's a state of optimal wellbeing. Only when we collectively balance the systems of the body, provide high quality real food, and care for ourselves in all aspects of life can we then tap into the vitality that's available to every single cell in our body. That's when we being to THRIVE and Live Fully Alive!