SIBO (Small Intestinal Bacterial Overgrowth) is a condition where bacteria has inappropriately inhabited the small bowel and is causing problems such as bloating, abdominal discomfort, constipation and/or diarrhea, and can also progress into even more serious health problems.
Conventional medicine uses antibiotics to kill the bacteria. Holistic health care recommends a combination of diet that starves them to death along with herbal products that create a hostile environment where the bacteria can no longer live. As a result, they begin to die off and must be eliminated from the body.
Healing Crisis
As these bacteria begin to die off, certain reactions can be seen. These are not side-effects of the herbs or medications. These reactions are the result of the dead bacteria releasing toxins and temporarily overwhelming the body, essentially initiating an inflammatory reaction so your body can appropriately eliminate them. Some people call this a Healing Crisis. The technical term is Herxheimer Reaction.
In many cases during a Herxheimer reaction, the patient will feel like they're either fighting something or coming down with something, similar to a typical viral infection. Even though it can be uncomfortable, it is actually a good indication that die-off has been initiated.
Die-Off Symptoms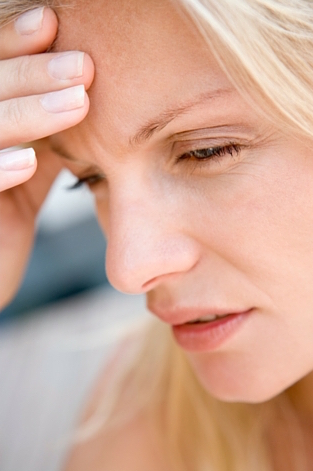 Symptoms include, but are not limited to:
Headaches
Brain fog
Achy muscles or joints
Nausea
Constipation and/or diarrhea
Increased bloating
Fever
Skin rashes
Congestion and increased mucus
Post nasal drip
Sore throats
Intense sugar or carb cravings
Irritability
When Does Die-Off Happen
Die-off can be initiated a few times during a course of therapy:
When a new elimination diet is introduced (eliminating all inflammatory and problematic foods from the diet)
When new antimicrobials have been introduced
When antimicrobial dosages have been increased
Let's look at each of these scenarios.
If your regular diet includes foods that feed your bacteria (this also goes for fungus/candida and parasites as well), and you eliminate these foods, your opportunistic microbes begin to starve to death. They hate this. They begin to cling and fight for their lives. This is what causes your intense sugar and carb cravings. But eventually, your body overcomes and your bugs die, releasing their toxins. This can be anywhere in the first few days of an elimination diet. In other words, if you are used to sodas, hamburgers and fries that keep the bugs happy, but suddenly switch to baked chicken and spinach salad, your bugs will begin to starve and the process begins.
When you introduce a substance that the bugs don't like, such as an antibiotic or herbal antimicrobial, the bugs will also rage. These target the bugs with intention to kill, so it is expected that die-off would occur.
Lastly, if you've been on your protocol for a while, and increase the dose, this is another point in the journey where die-off can again occur.
When Are Symptoms Not Related to Die-Off
Let's say you've been on an elimination diet, have gone through a healing phase, and are now ready to begin introducing foods back into the diet. You begin cautiously, maybe starting with a new vegetable. Everything seems fine so you introduce a new fruit. Pretty good, feeling brave, going for a piece of bread. Within 20 minutes, you are doubled over in pain, so bloated you look pregnant and later that day have shooting diarrhea. This is not a die-off reaction. This is more likely a food reaction, and you should continue to eliminate that food.
If you begin a new vitamin or some other supplement that does not have an antimicrobial, anti-fungal or anti-parasitic effect, but you experience a headache or other reaction, this is also not due to die-off. It is probably that you are having a reaction to one or more of the supplement's ingredients, or it may have nothing to do with what you're taking at all.
If, during the course of antimicrobial therapy, you frequently have die-off reactions that come and go, but have not altered your dose or added anything new, you may consider a coinciding parasitic infection. Sometimes, antimicrobials also have properties that cause parasite die-off. Parasites are tricky. They have strange life-cycles where they lay eggs, the adults die, and then days to weeks later, the eggs hatch and you have a brand new infection. As these continue to die off, you can have multiple rounds of die-off reactions, but these are not due to your SIBO per se.
How Long Will it Last
True die-off reactions will usually last one to three days, a week or two at the most, but this is rare. Your symptoms may be constant at first, then taper to only the hour or two following your dose, and eventually dissipate all together.
How Can I Minimize Die-Off Reactions
In my practice, I usually start people off slowly. Let's say my desire is for them to take 2 capsules, three times per day. I'd start them off with one capsule the first day. If tolerated, I'd have them take one capsule twice the next day. On day 3, they could go to 1 capsule three times that day. And then continue to titrate up until they are tolerating the full dose.
If reactions come up, they have the choice of either staying at a dose until they pass the die-off phase, or pushing through and getting to the maximum dose despite the reaction. This process is monitored closely until they are at full strength.
Additionally, drinking plenty of water and doing water or coffee enemas will help flush all of that out of the system faster. Slowing down the elimination diet can help your body adjust. Taking epsom salt baths, soup broths, and herbal teas can also be helpful as you rebalance your internal environment.
Pulling it All Together
Although die-off is uncomfortable, it is considered a good indication that what you are doing is actually working. The road back to health can be bumpy. You may not always feel well. You may have intense food cravings. You may even have fleeting thoughts of giving up. But as you stick it out, you will see that it will definitely be worth it in the long run.
---
Here are some additional articles that may be helpful on your journey back to health: